Contact Us
Ellis V. Morris, CPA
Partner
Phone
(781)455-6900
ext. 214
Email:
Loading Email...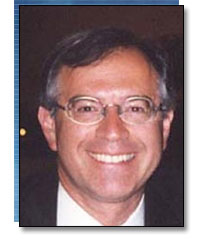 Experience
Ellis began his professional career in 1971 with Touche Ross & Co., where he provided annual services to 25-35 business clients ranging from closely-held and family-owned businesses to Fortune 500 companies. During that time, he participated as one of the five members of the Firm's National Executive Construction Industry Committee, whose purpose was to coordinate the Firm's construction industry service activities. In the late 70's, he became the CFO for a multi-entity construction and real estate development company.
In 1981, Ellis, along with his brother, Michael, formed Morris & Morris, P.C. As a partner in the Firm, Ellis has overall responsibility for providing all professional services to his clients, including the performance of audits and reviews of financial statements, the preparation of all tax compliance matters, and the management of a myriad of consulting services on a variety of financial, tax and general business matters to the Firm's clients.
Ellis is also responsible for directing and coordinating various special projects for clients in the areas of litigation support, bank financing, tax planning, accounting information systems design and implementation, long-range business, financial, tax and investment planning and consulting.
Education
University of Scranton – Bachelor of Science, Accountancy, 1971
CPA Designation, New York, 1974
CPA Designation, Massachusetts, 1974
Professional Designation
Member, AICPA
Member, MSCPA